Hummingbird Miniature: Choose Rufous or Ruby-Throated Hummingbird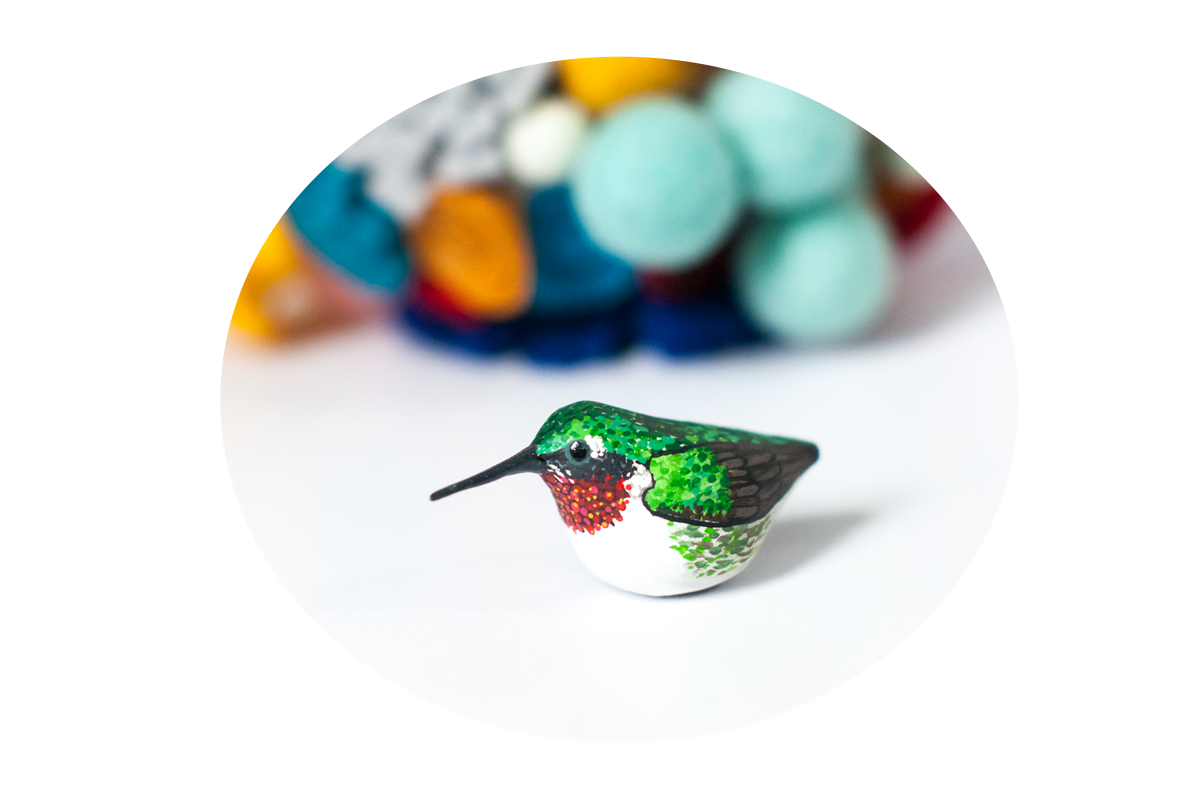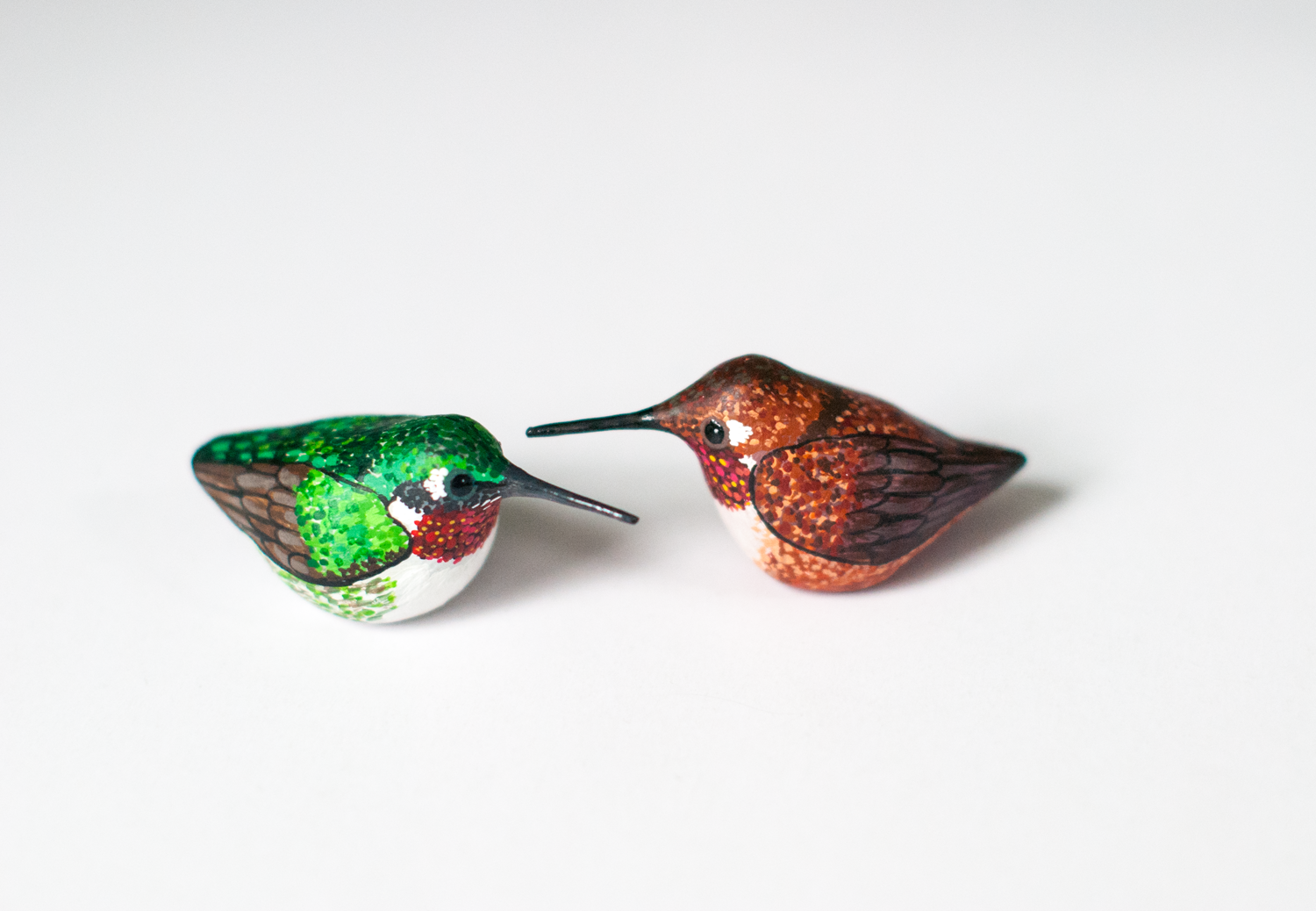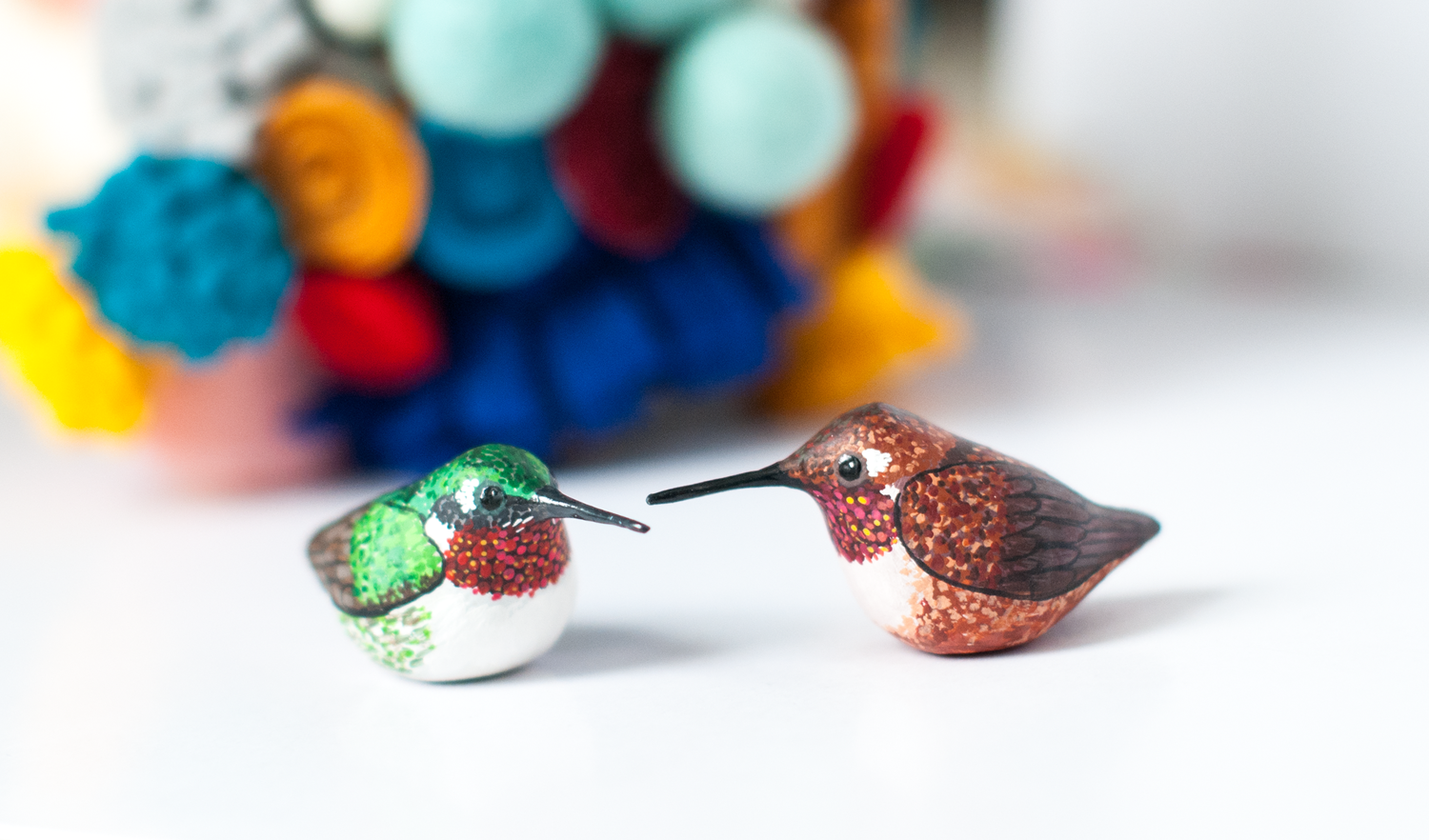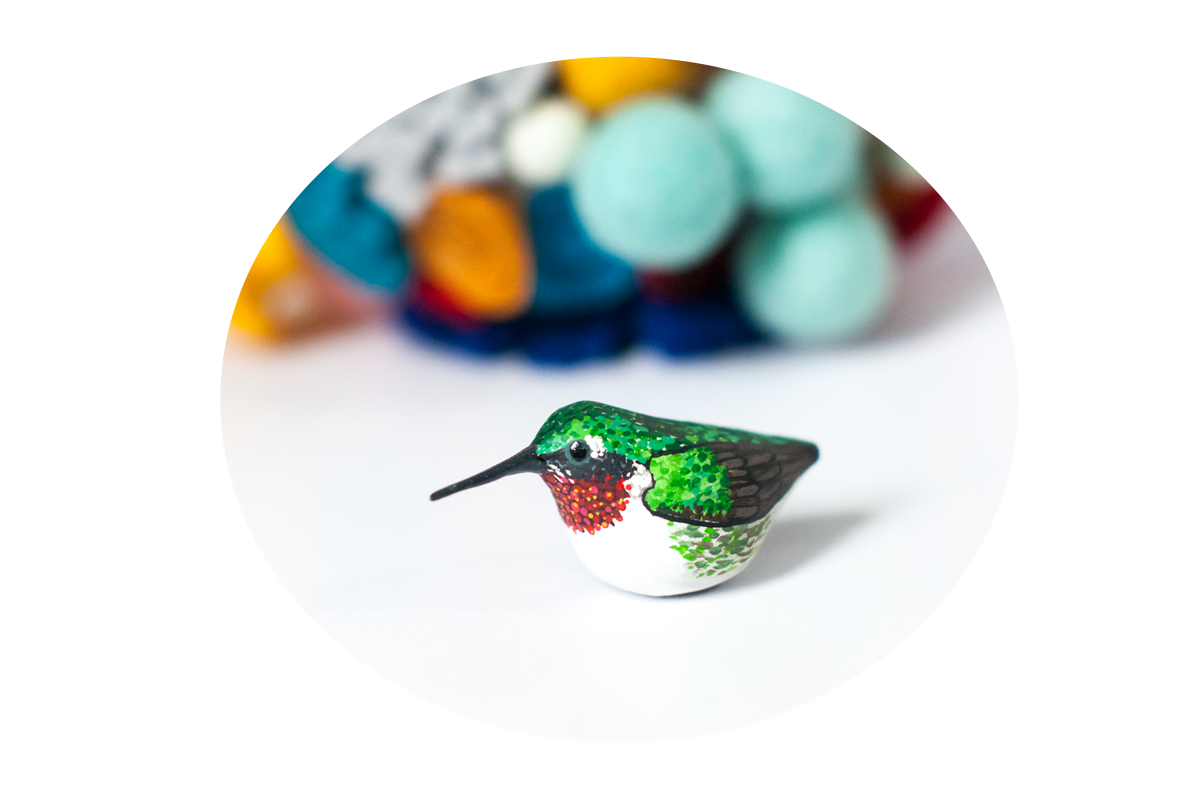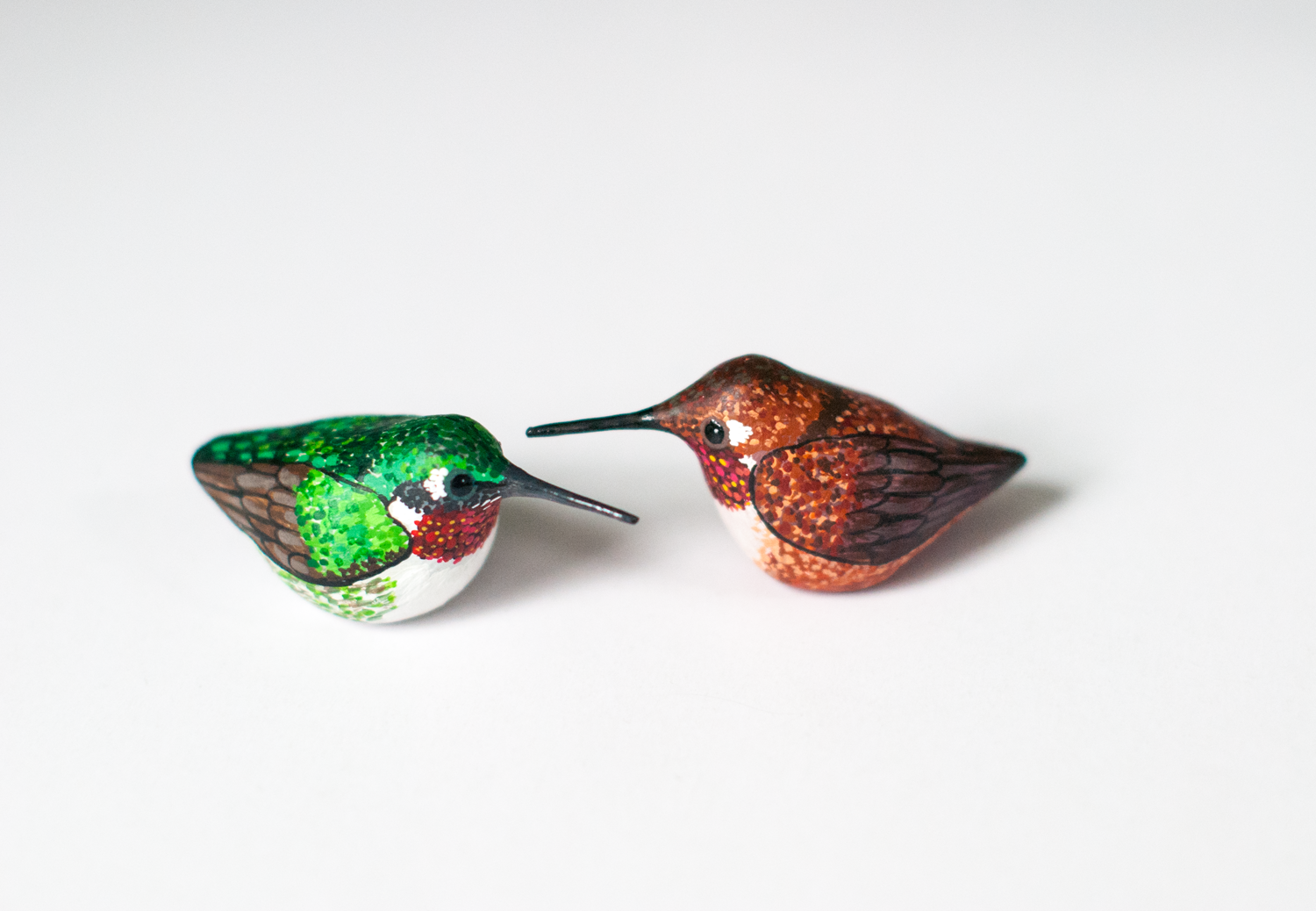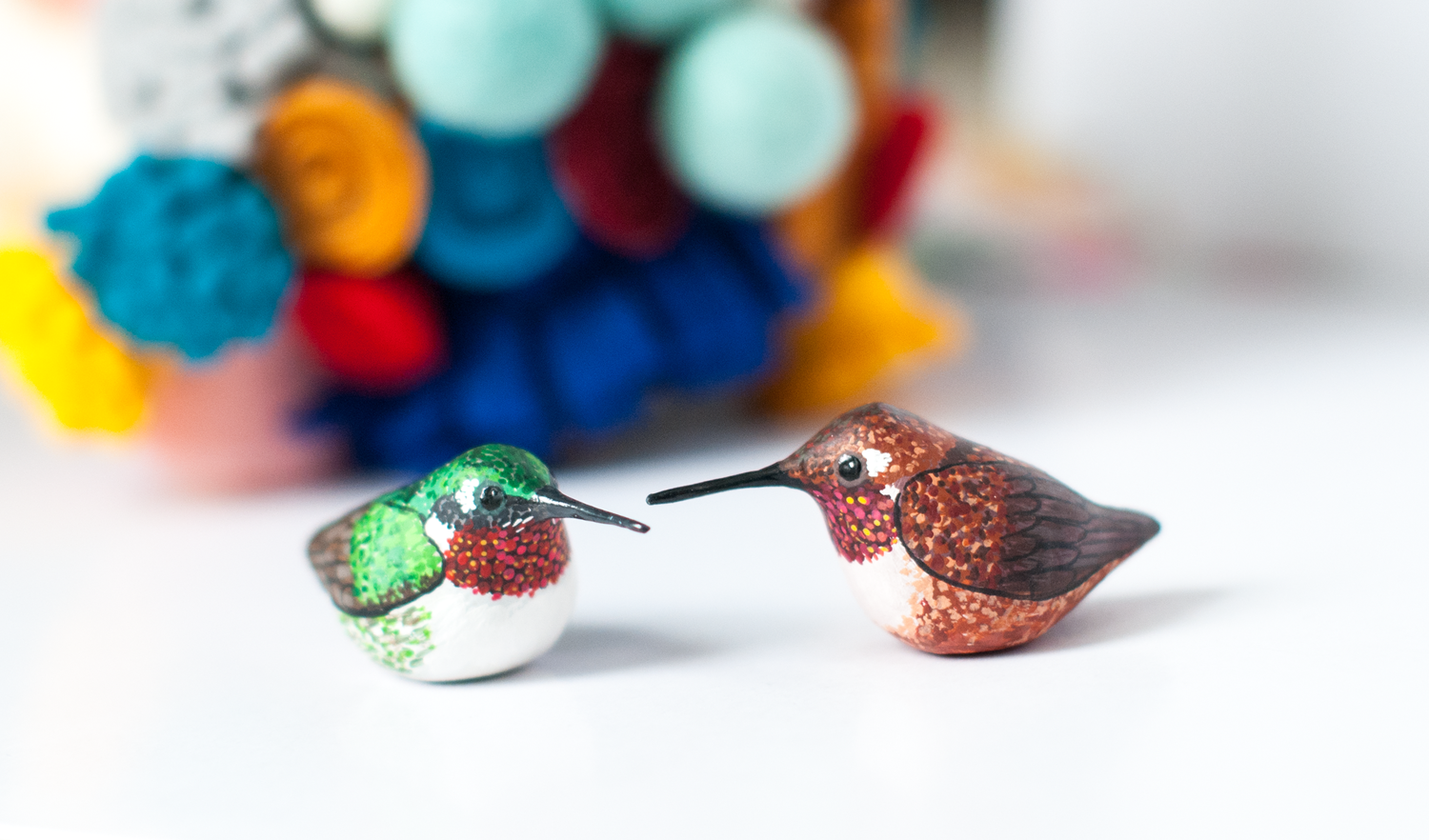 Hummingbird Miniature: Choose Rufous or Ruby-Throated Hummingbird
Choose your hummingbird: A rufous hummingbird from the Western United States or a ruby-throated hummingbird from the Eastern United States.
Both hummingbirds have been intricately painted with acrylic paints and topped with 2 coats of matte sealer, with an additional layer of high gloss sealer for the beaks and eyes. They have a sheen that really brings out their colors.
Bird miniatures come lovingly packaged.