Sacred Animal Sculpture- The Carrier of Woodland Magic: The Brown Bear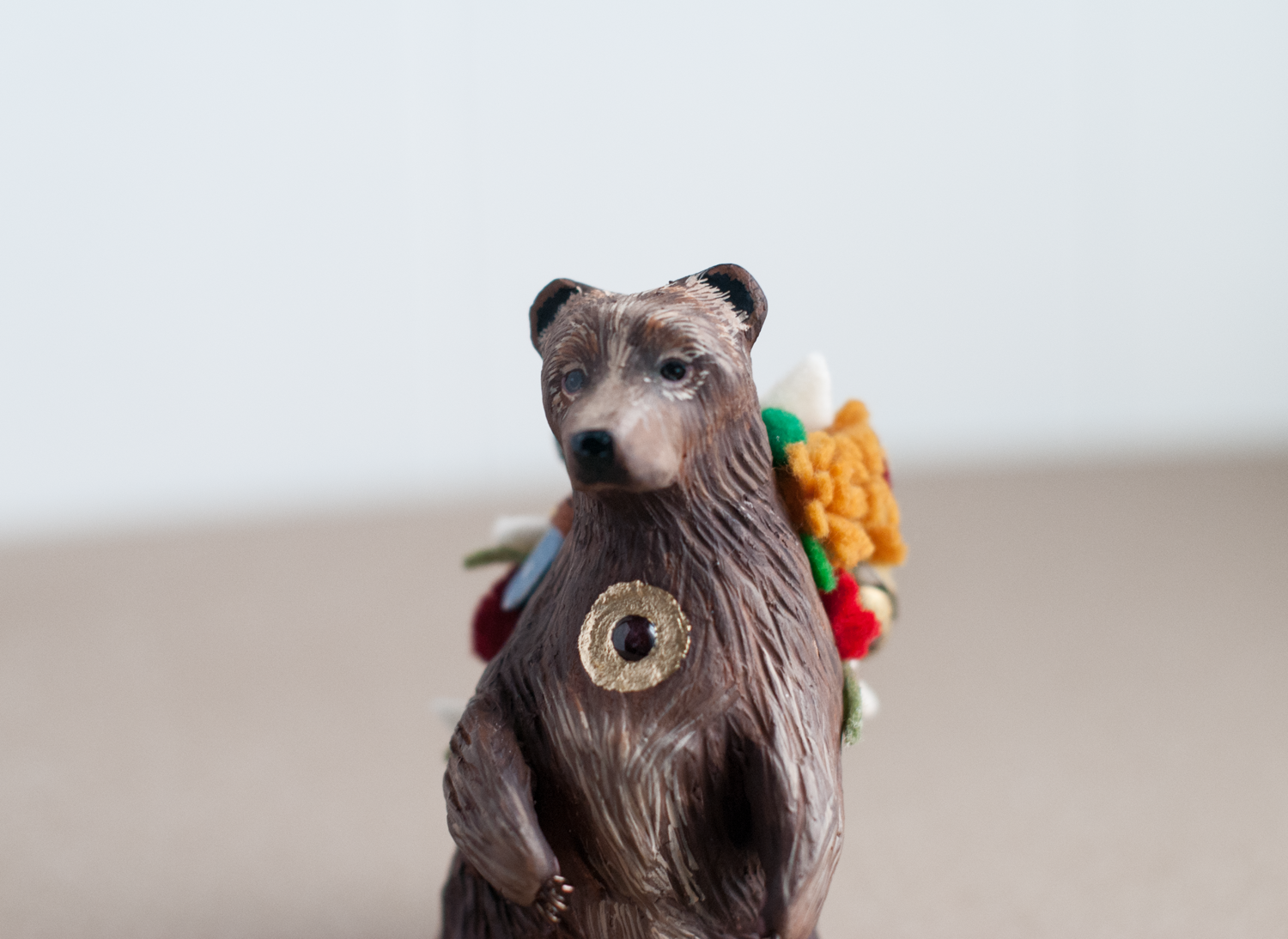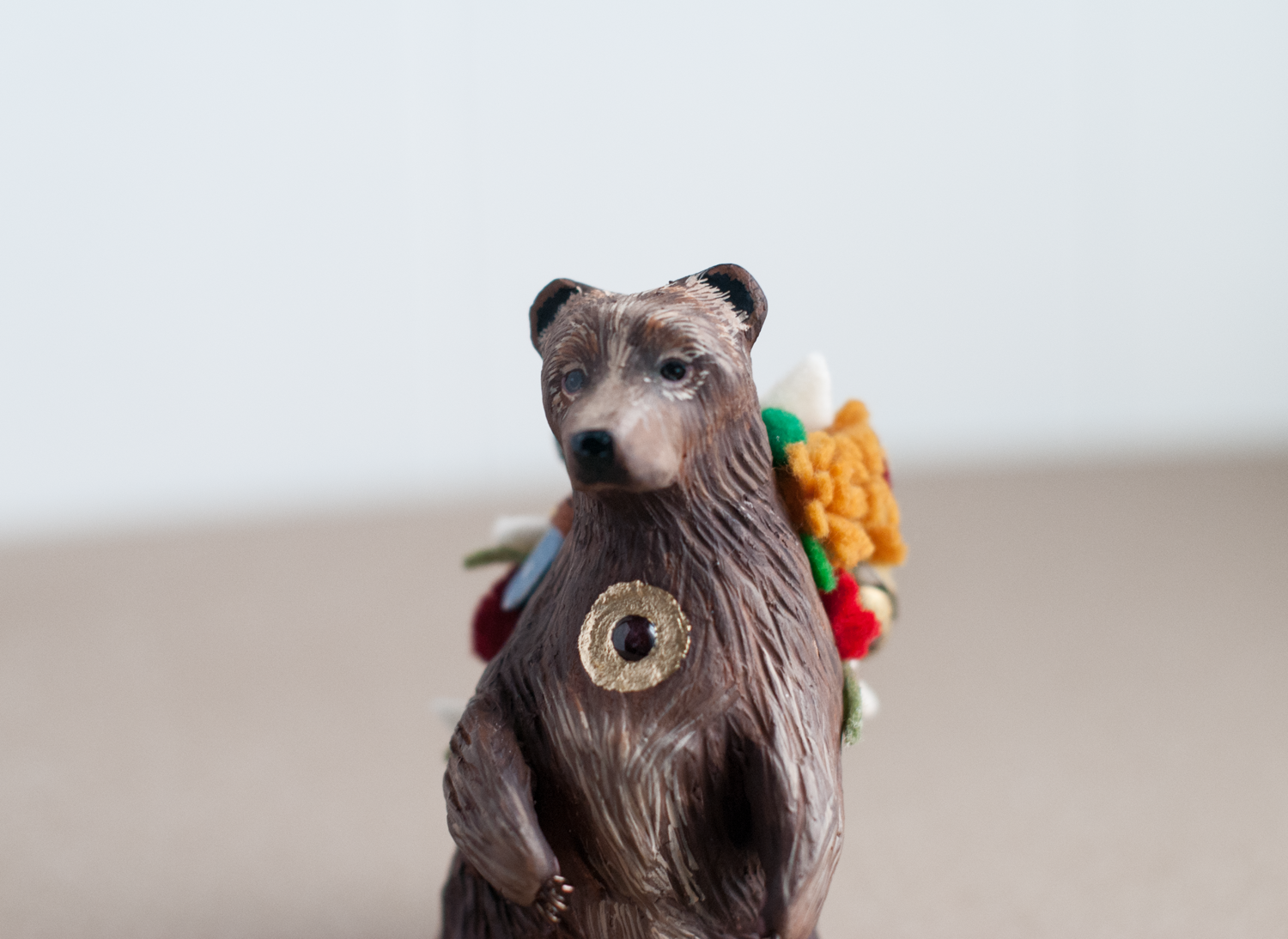 sold out
Sacred Animal Sculpture- The Carrier of Woodland Magic: The Brown Bear
An installment of the Sacred Animal Sculpture Collection
The Carrier of Woodland Magic: The Brown Bear
Fireflies, deep dark trees, carpets of wildflowers, knotty holes with lives breathing within, the earthy smell of mushrooms and moss, can you feel the magic?
Sculpture: Sculpted from natural clay. Hand painted with acrylic, and sealed with a matte sealer. He has a garnet with gold leaf at his heart for grounding, protection, and love.
Stones: Garnet for grounding, protection, and love. A bundle of kyanite for meditation, cleansing, and never absorbing negative energy. Peach moonstone for soothing anxiety and enhancing feminine energy. African Turquoise for rejuvenation and new life.
The Load that is Carried: handmade felted roses, lilies, and mums, pompoms, a crown made of Indian sari border, a brass bell from Nepal, and a coral and pearl pendant made of white brass- bell and pendant from Woman Shops World.
Measurements: 4.25" high, 2" wide
This sculpture took hours to craft. It was made with love and contentment. It will never be replicated, it is a one of a kind, limited edition.
Comes lovingly packaged.