Three-Toed Sloth Miniature Sacred Sculpture: The Carrier of Calm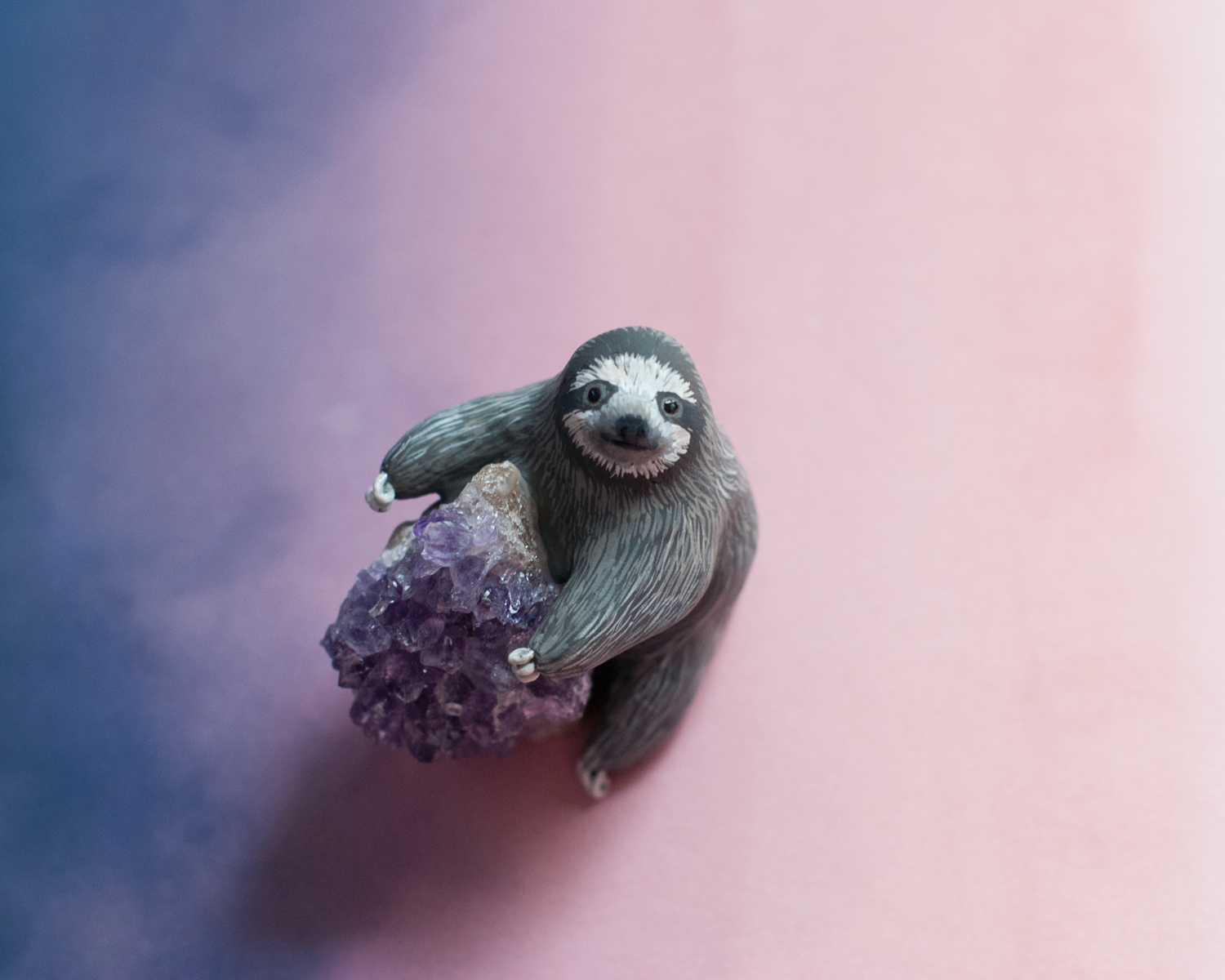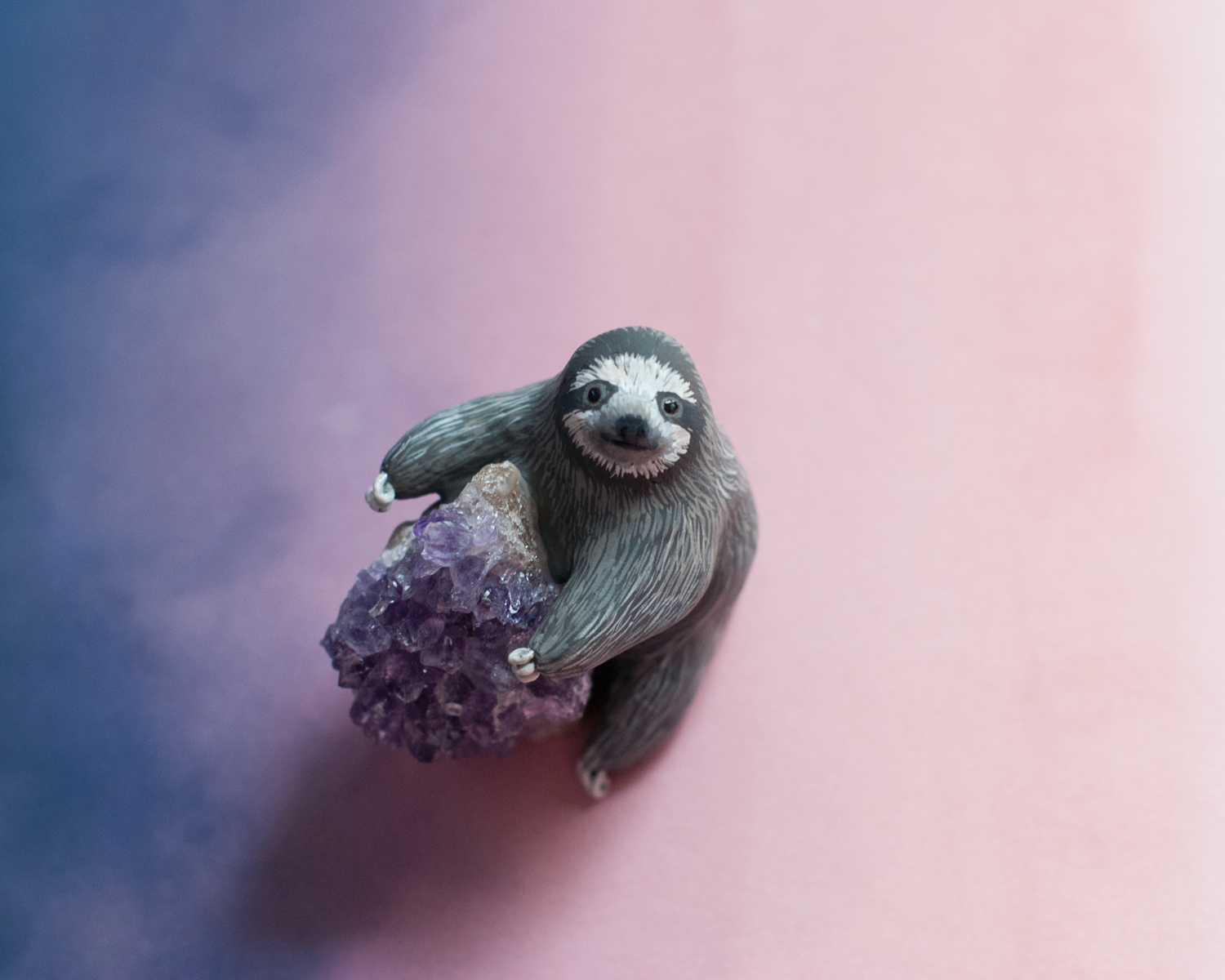 sold out
Three-Toed Sloth Miniature Sacred Sculpture: The Carrier of Calm
The Three-Toed Sloth is the Carrier of Calm- because of his slow easy nature and the big hunk of amethyst he clings to.
The sloth is sculpted from polymer clay and carefully hand painted with acrylic paints. He is sprayed with a matte sealer, and his eyes, nose, and claws are sealed in a high gloss sealer for a realistic shine.
He holds a large hunk of amethyst. Amethyst is a calming stone and used for the crown chakra.
He measures approx 2.25" high.
All sacred sculptures come beautifully wrapped in a box for gift giving. They also come with a card of identification as well as a crystal meaning card.