DOG Velvet Plushie | Dogs Wearing Flower Crowns | Golden Retriever, Pug, Corgi, French Bulldog | Choose Large or Small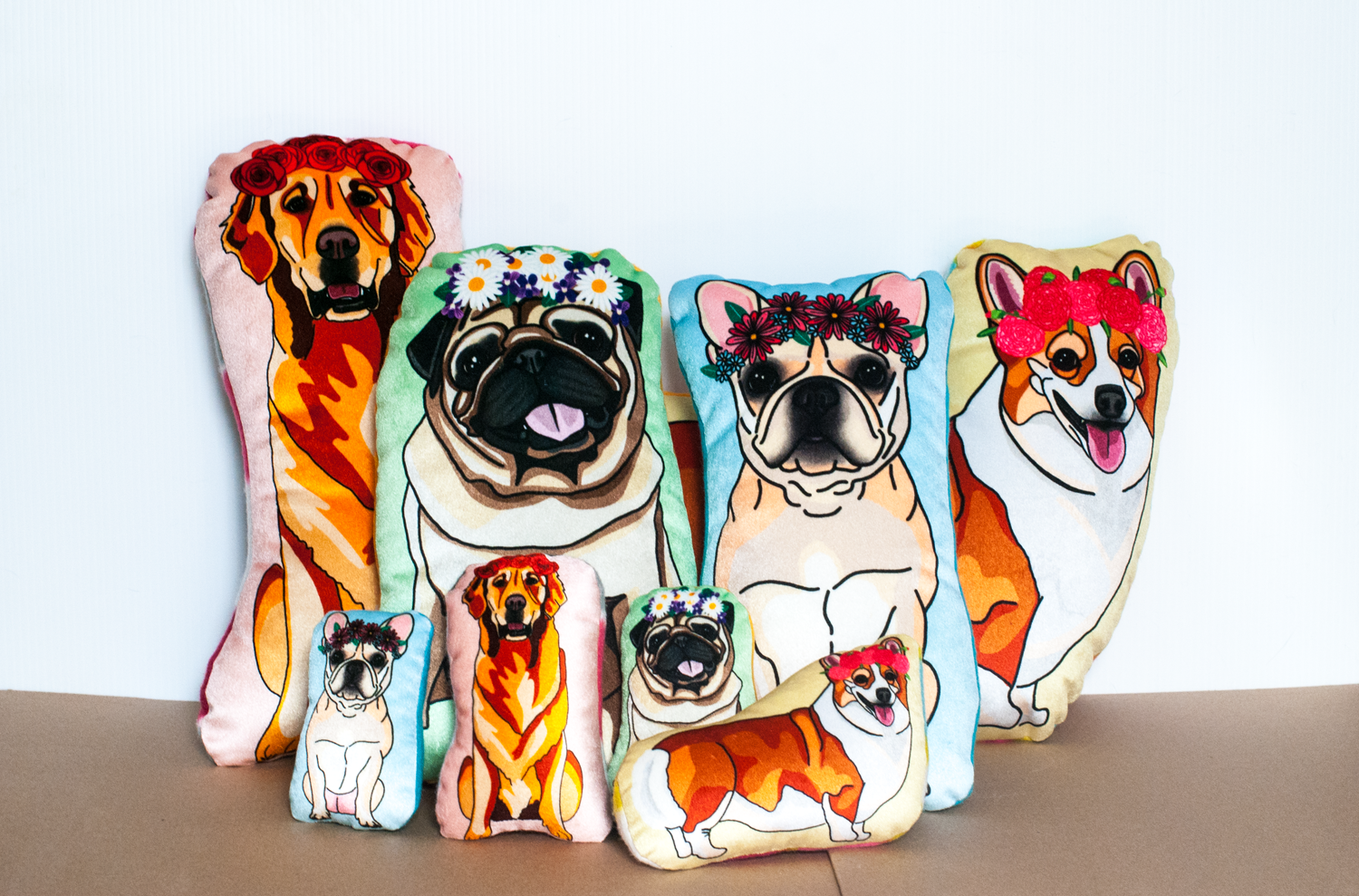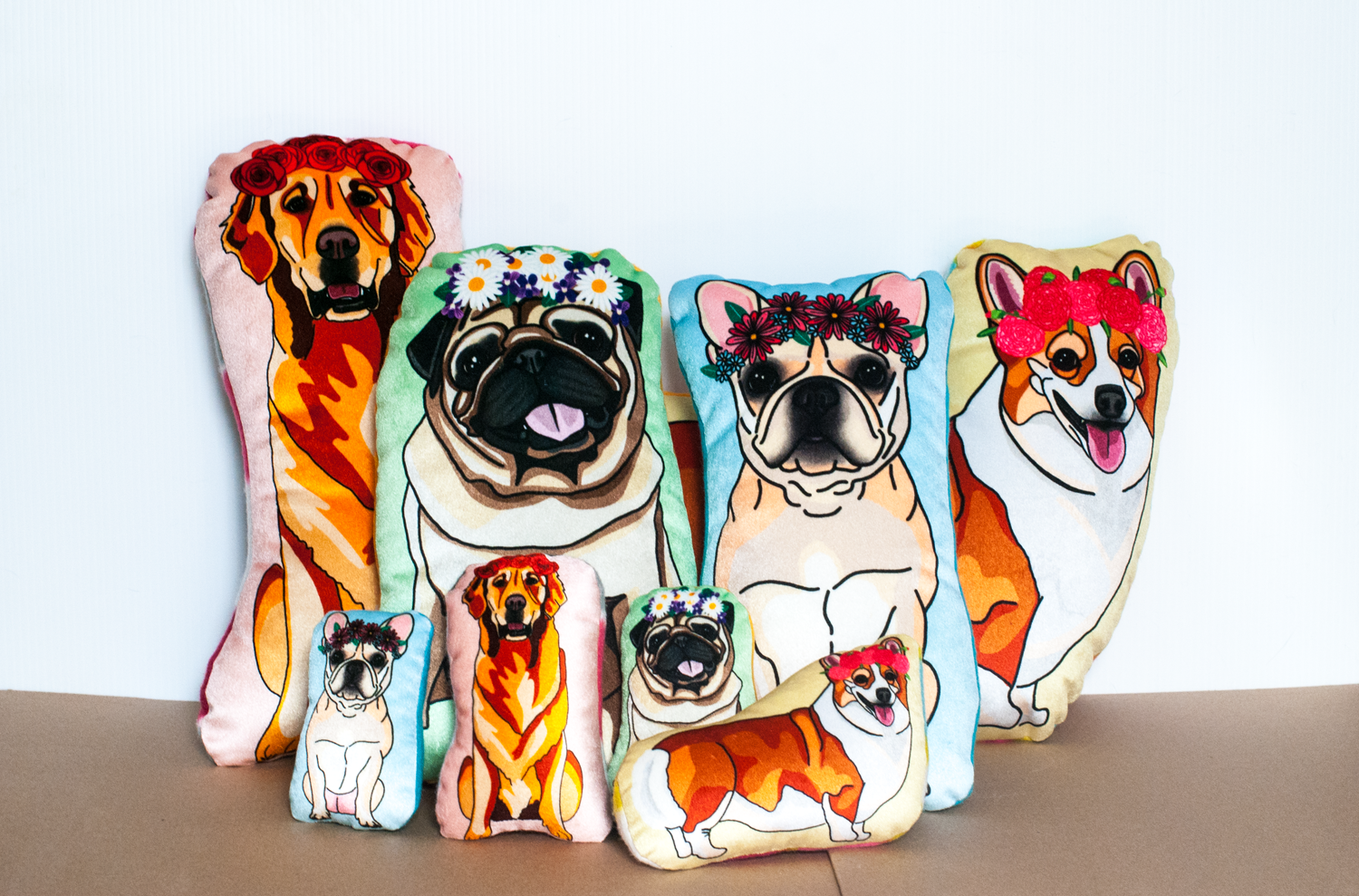 DOG Velvet Plushie | Dogs Wearing Flower Crowns | Golden Retriever, Pug, Corgi, French Bulldog | Choose Large or Small
My very first collection of dog illustration. My digital illustrations printed on lush velvet and turned into plushies. You can choose from 4 dog types and 2 sizes: large or small.
The dog breeds:
Pembroke Welsh Corgi (with pink carnation flower crown)
Pug (with daisy and violet flower crown)
French Bulldog (with zinnia and forget-me-not flower crown)
Golden Retriever (with rose flower crown)
The small size is approx. 5+" tall/long
The large size is considerably bigger at approx. 12+" long/tall
The back fabric is fleece, so these plushies are extra cuddly! These would look great in a nursery or as a decorative pillow on a couch or bed. Kid friendly!
All plushies are beautifully packaged.